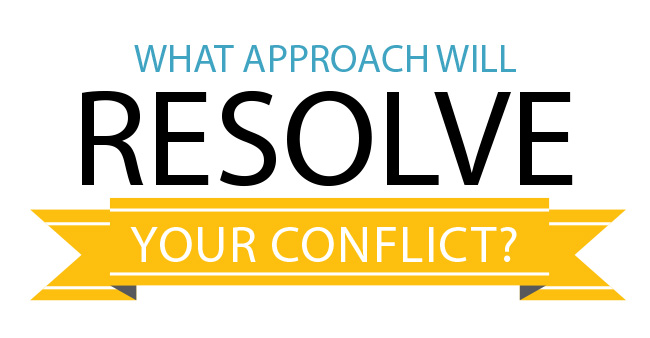 What Approach Will Resolve Your Conflict?
Are you experiencing a conflict? This conflict roadmap can help you determine your next steps. Select the statements below that best describe your feelings, and follow the process that flows from there. Remember — there is no one size fits all solution in conflict resolution.
Which set of statements resonates most
with you for the conflict you are facing?